Quad Cities e-learning company, Lucid Way, located in Moline, IL is proud to announce that we have been awarded two awards  for our work on Pathways to Engineering Technology project.    A 2016 Manufacturing Leadership Award from Frost and Sullivan and a Sapphire Bitesize Learning Award from the LearnX Foundation in Australia.

Out of hundreds of entries, we were selected.  The project that was submitted is a joint project between the Eastern Iowa Community Colleges and Lucid Way eLearning Group  We revamped their Engineering Technology courses by offering over 140 custom 3d simulations dealing with engineering related topics.
Each engineering simulation was custom developed based on the instructor specifications.  Working with the faculty at EICC, Lucid Way was able to develop short concise simulations on a variety of topics that students had trouble with.  Subjects like process control, physics, electricity, hydraulics, motors, automation, and math could now be visualized online anytime like never before.
Each simulation went through a rigid instructional design process that involved detailed storyboarding, approval processes with the instructors, narration, development, and deployment.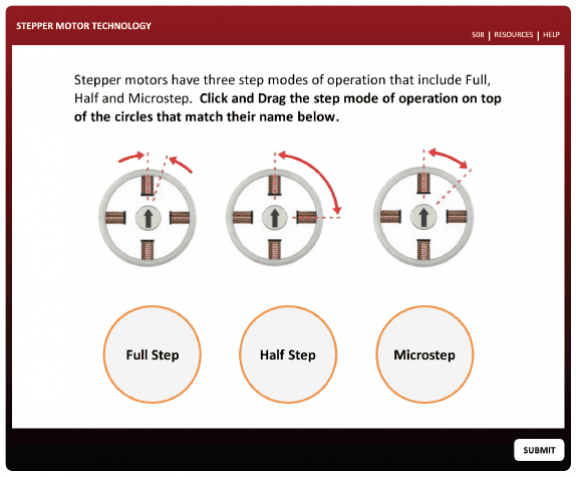 Each concept was packaged with self-check learning quizzes and put into the college's online learning portal to be accessed anywhere. All 140 simulations are also available online for free to anyone who wants to use it.  Through the Creative Commons license, any of these simulations can be embedded, downloaded, modified, and reused in any educational setting. This means that any school or training facility in the world can use these same simulations to help their students.  Each simulation can be viewed online, through a phone, or downloaded for offline use. Instructors could also show them in a classroom setting (on a projector for example).
We were excited to have been part of this project and even more excited to be awarded for our efforts.  To learn more about this project please contact us.