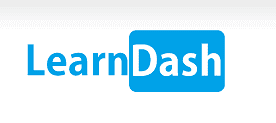 Things are heating up on the WordPress LMS front.  LearnDash just announced a January 28 launch date for their WordPress LMS. This just days after the release of the Sensei LMS by Woothemes.com (see my previous blog review of Sensei here).
Where Sensei may be lacking, LearnDash may pick up the slack.  Here are the features we are looking forward to most.  We'll also review LearnDash when it comes out so be sure to check back.
SCORM Tin-Can API integration.  I'm very curious how they have this implemented.  This alone would put LearnDash ahead of the crowd.  It seems they have done work for the government in the past, so my inclination is that they needed to develop a solution for SCORM and now they are rolling it out to the masses.  Very cool!
Certificate creation:  Upon passing score of quizzes, users can download a certificate on the spot.  We like this for training courses so that workers can download a certificate to present on job sites.
User Management:  Any LMS needs this.  Apparently users will be allowed to sign up manually or the administrator can add them.  This is a key feature to any serious LMS.
Reports: LearnDash is signaling a Reports feature which will be a great addition to the LMS.  It is unclear if it is for SCORM files or for all activities in the course.
Pre-Set Course and Lesson Scheduling: Allowing users to access portions of the course based on a set schedule is a great feature.  We think this is a cool thing any LMS should have.
I'm curious to know if there are Roles for Teachers, Students, Administrators, etc.  Different LMS management access is key to giving certain permissions to certain people.  I think this could also be done with other WordPress plugins like Members.  We'll have to wait and see.
We are looking forward to the release of the LearnDash WordPress LMS.  Do you use WordPress for delivering e-learning?  If so, tell us about it below.