Well it's finally here.  A new Learning Management System (LMS) plugin for WordPress made by Woothemes.com.  There is a demo there that you can play around with as the role of "student."  It looks a bit jumbled right now, but before we pre-judge Sensei, we'll be buying it and testing it out – We'll report the results back here after some thorough testing.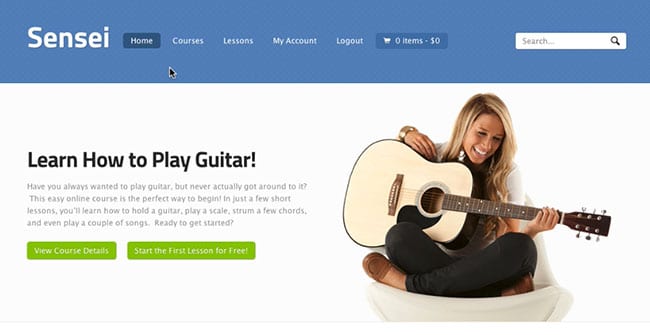 Face value from we see now is that it's cool – really cool.  I especially like how it is integrated with the shopping cart plugin WooCommerce so you can sell courses that you develop.  As with all V1 releases, it needs to be refined based on user feedback.  I would also assume that Woothemes.com will open up the floodgates to developers who can offer additional functionality to the LMS.
Definitely one to keep an eye on.  The next thing we need to look at is server load testing which we will also be reporting back here.